Like most things, Prospect Ferret Rescue started small very small, about 6 inches long, who walked across the garden around 3am one Thursday in December in the snow and then made his home for the night in an old armchair in the barn.That was Sid!
Soon after Sidís arrival, Louie came from a local Rescue and the two of them became firm friends loving no-one else but each other. In addition, there was Little Miss, Dylan, Griff, Baby, Art, Rhys, Fay, Jaya, Darcie, Sandy, Rupert, Charlie, Effie, Kim and Lula; all Rescue ferrets and the rest,they say, is history!
With so many ferrets wanting loving homes because of escape, abandonment or even worse abuse, the need for a Rescue was overwhelming.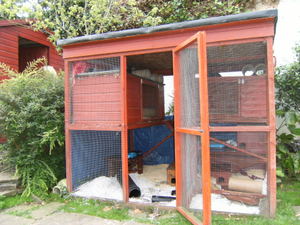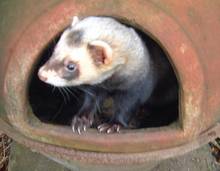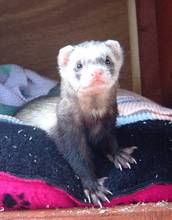 Information on keeping ferrets as pets