Examiner Article - August 2017....
Prospect Ferret Rescue, situated in Huddersfield, West Yorkshire, is dedicated to the rescue and placement of abused, unwanted and abandoned ferrets.The Rescue provides a temporary sanctuary for ferrets suitable for adoption whilst every effort is made to find loving, responsible, forever homes. The Rescue also provides a permanent home for those ferrets who cannot be adopted due to health, age or temperament.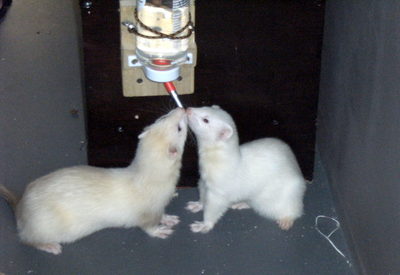 We work to raise awareness about the benefits of adopting these playful, affectionate and easy-to-look-after small animals and provide information and support to ensure successful adoptions so that rescued ferrets can live out their natural lives in comfort and security.
Prospect Ferret Rescue is RSPCA approved, works to their strict animal welfare guidelines and is subject to regular inspections by their officers. We work hand-in-hand with other animal welfare groups in order to best further the aims of the Rescue.